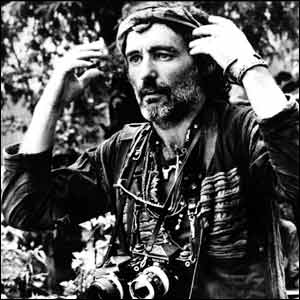 I laughed and thought of crazy Dennis Hopper in
Apocalypse Now
when I read this story in the NCT about a Cardiff man's complaint with the city.

NCT story

Computing the so-called "density bonus" is a matter of simple mathematics. Staley's appeal stems from fractions of whole numbers and whether they should be rounded up or down.

City zoning allows for eight dwellings to the acre on the 0.8-acre site, which translates as 6.1 dwellings . Planners originally rounded that number ---- called the "base density" ---- up to 7.

The "density bonus" entitles Staley to build three additional homes, as long as one of them is sold or rented to a low-income household.

An unsigned, Sept. 20 memo from the planning department to all planners states that base densities should be rounded down to the next whole number.
"no fractions"